Hypervelocity Impact Symposium Topics
HVIS 2007, the 10th symposium in a series, will be held in Williamsburg, Virginia, September 23-27, 2007. The technical session will be conducted at the Williamsburg Lodge Conference Center located on the edge of Colonial Williamsburg.
All papers presented at the symposium will be published in a refereed volume of the International Journal of Impact Engineering. The symposium's proceedings are the major archival source of papers published in this field.
Topics include:
Hypervelocity Phenomenology Studies
High Velocity Launchers and Diagnostics
Spacecraft Meteoroid/Debris Shielding and Failure Analyses
Spacecraft Shielding
Spacecraft Studies Space Debris Environment
Material Response (including EOS)
Fracture and Fragmentation
High Velocity Penetration Mechanics and Target Response
Armor/Anti Armor
Impact and Penetration
Analytical and Numerical Techniques
Asteroid Impact and Planetary Defense Technology
Penetration Mechanics of Shaped Charges and Explosively Formed Penetrators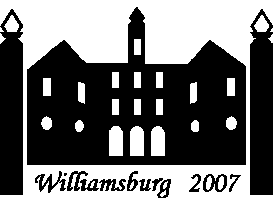 ---
---
Topics
---
---
---
---
---
---
---
---
---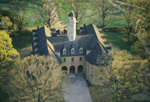 Images courtesy of Colonial Williamsburg, Busch Gardens Williamsburg, and Jamestown Settlement